Metallization can transform paper into a durable single material, and its barrier property can be compared with film and foil. Metallization is suitable for a wide range of applications. Here are four common applications.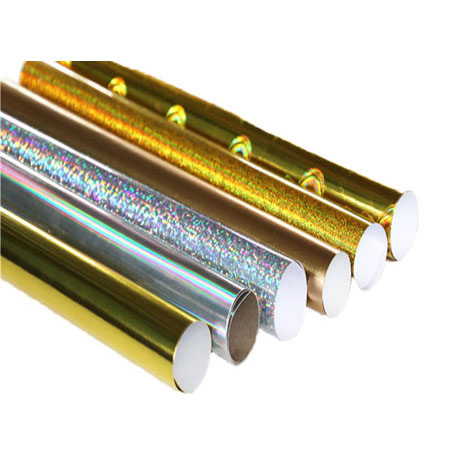 Metalized Paper
1. label
Metallization is an ideal surface material for various label applications, including wet-strength labels, in-mold labels, and pressure-sensitive labels. Not only does it provide striking gloss and durable finish, but metalized paper is also compatible with mainstream printing and processing machinery and processes.
2. Food packaging
Food packaging needs to protect its contents from heat, moisture, and oxygen, maintain its texture and taste, and have no negative impact on human health.
3. Pharmaceutical Packaging
After the Covid-19 crisis, counterfeit drugs and medical products are becoming a real problem. Counterfeiting not only threatens the company's bottom line, but also poses a major threat to human health for some products. Customization holographic technology makes packaging extremely difficult to copy, and products can be recognized by customers to immediately identify the brand.
4. paperboard
Metallization enables e-commerce brands to enhance customers' unpacking experience through high-gloss, durable folding boxes and photoetching laminates. In-store retailers have the opportunity to make their products stand out on the shelves through visually attractive packaging that is as easy to recycle as ordinary paper.
Are you interested in learning more about metalized paper? Contact us today to secure an expert consultation!